I have to port rdlc reports from .NET to CORE. Since rdlc are not supported yet, I tried to recreate them using Migradoc.
The original one:
Attachment: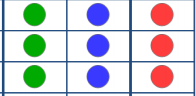 dots_or.PNG [ 3.83 KiB | Viewed 2081 times ]
My current result is the following:
Attachment: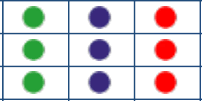 dots_new.PNG [ 6.91 KiB | Viewed 2081 times ]
I created png dots, converted them to base64 strings and added them using the following code:
Code:
cell.AddImage(base64StringVariable)
Since the size of each image is very low, just 12x12 pixels, the pdf has a quite poor quality.
Do you have some hint in order to improve quality?